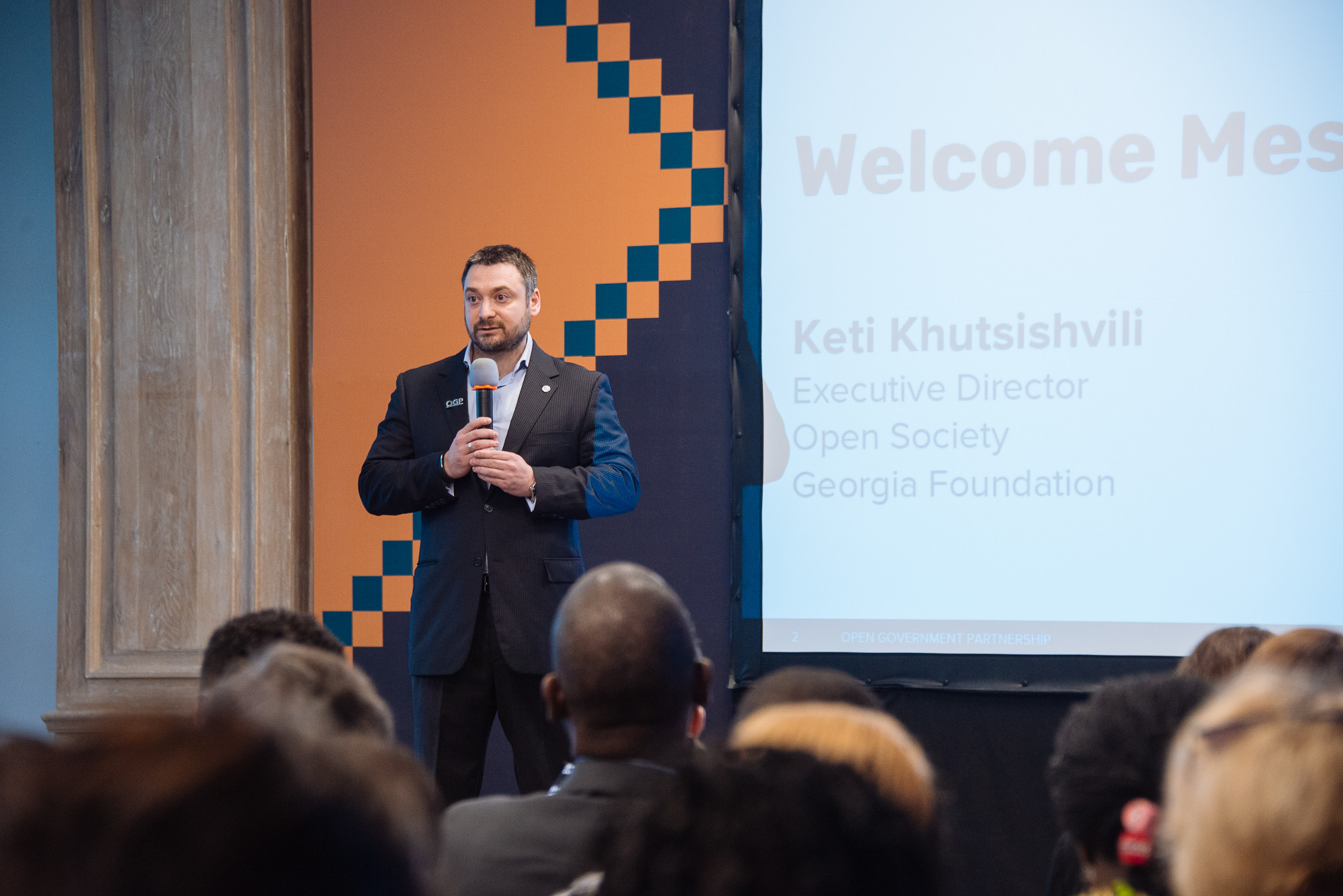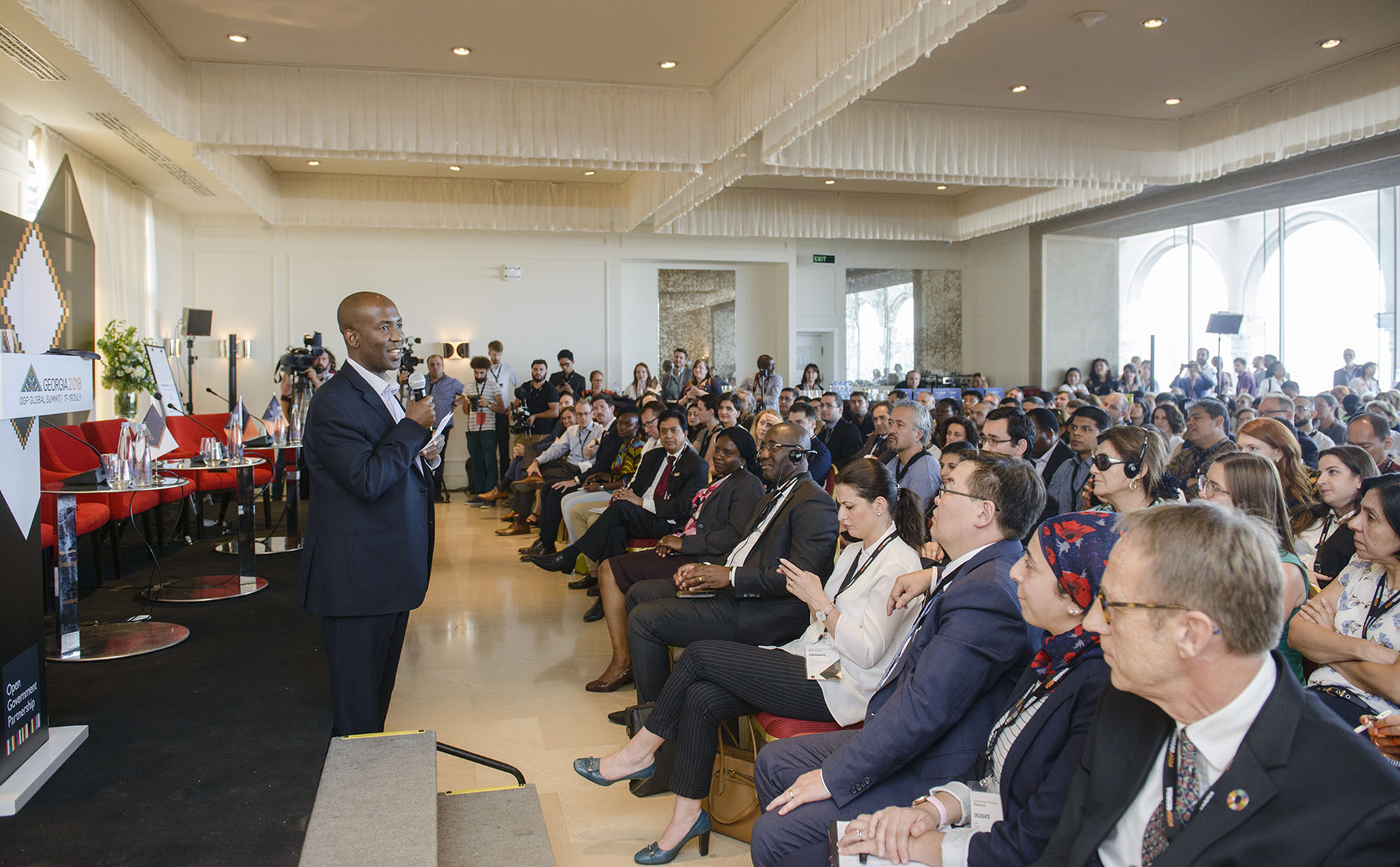 The 5th OGP Global Summit was hosted by Georgia in the capacity of the Chair country in Tbilisi on 17-19 July 2018.
The Global Summit was opened with an Open Parliament Day attended by more than 200 stakeholders representing 24 countries and 12 Parliaments.
2,270 delegates from 115 countries including highest-ranking politicians, heads of states, members of government, legislative and judiciary authorities, hundreds of actors of international organizations, academia, and media participated in the Summit.
More than 80 sessions and panel discussions were held during the Summit. 20 sessions were focused on anti-corruption issues, 13 – on public service delivery, 19 – on civil society engagement, and 29 – on various cross-cutting issues.
A high-level meeting of the OGP Steering Committee was held within the scope of the Summit. The Government of Georgia proposed to the Steering Committee a draft resolution which expressively states open governance principles and approaches that are pre-requisite for democratic development, accountability, and transparent governance also highlights the importance of the involvement of all branches of government in the open government process. The resolution was unanimously approved by participants of the session.
The official ceremony of opening of the 5th OGP Global Summit was conducted in the Grand Philharmonic Concert Hall where guests were addressed by the Prime-Minister of Georgia Mamuka Bakhtadze. The audience was also addressed by the Chief Executive Officer of OGP, Sanjay Pradhan, and OGP Civil Society Co-Chair, Mukelani Dimba. The Chairman of Parliament of Georgia, Irakli Kobakhidze, and the Mayor of Tbilisi, Kakha Kaladze, took part in high-level panels. The opening event was closed by the formal admission of five new OGP member states and five local governments and with the speech of the Minister of Justice.
The opening event was attended by the first-ever robot with artificial intelligence, Sophia, who visited Georgia to attend the OGP Global Summit with the support of the United Nations Development Program (UNDP).
The Summit was interpreted into 7 different languages and a continuous live stream was provided from the opening ceremony in the Georgian, French, English, and Spanish languages. In addition, it was the first time that the OGP Summit opening ceremony had a sign interpreter for persons with special needs.